COVID-19 Response
We're supporting all UK schools with Free Tender support during this period. Get in touch today.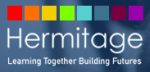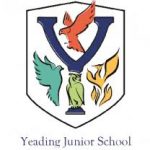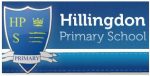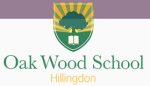 How can we help your school?
We provide a wide range of exciting procurement and income generation solutions that will greatly enhance your schools ability to improve quality of goods and services for long-term satisfaction. We make working with us easy, simple and most of all memorable.

Improve Quality
Why wait to improve the quality of goods and services your school deserves? We've helped many schools improve their schools Catering by securing a Gold Food for Life service that exceeds expectations. Healthier meals, greater customer service and more investment into your school can happen with us.

Frameworks
Schools have saved valuable time by using our public compliant frameworks to tender, we have secured contracts within tight deadlines and best of all our suppliers on our framework have been pre-vetted to work with schools. Including DBS checks.

Care & Guidance
Our expert school procurement guidance is now available to you for all all contract and procurement works. We'll make a major difference, all you do is get in touch and we'll follow up promptly with a school visit to share the advice you need to resolve any issues. Reassurance is our promise.

Our Supplier Portal
With over 10 thousand registered suppliers, your tender can reach a wider market to find better prices and suppliers who understand your needs. Using our portal is FREE when you join us so enhance your schools buying opportunists today.

Income Generation
We have helped Schools turn their facilities into income generation assets, transforming kitchens into HUBS to start producing meals for nearby schools is a great example. Your school can gain access to all of our school income services that can boost school funding.

Help & Support
With us you get FREE unlimited remote support and we always respond within 24 hours. Our 365 yearly support means you can feel confident that we have your schools best interest in mind every step of the way.
Service Categories we Procure






£k Savings made for Schools
School staff rely on our service
Pupils benefit from our service
What our Amazing Clients say
"Procurement For Schools has been a very valued service to Hillingdon Primary School. We have been given step by step support and guidance for the procurement of large contracts including Catering and Cleaning services. The methods used and analysis is clear, concise and transparent. Mike Newell (or staff/advisers) have a good knowledge of school services and how rigorous procurement processes ensure Best Value".
Let us help you achieve procurement awards for your school
Get in touch today and find out if your school could achieve more procurement goals and awards to help improve goods and quality of services, such as Catering, ICT and many more.