Take your first step to boost your procurement goals
We are always happy to visit your school and find out how our support can serve your school to achieve incredible results.
Contact our Managing Director Mike Newell directly
mnewell@procurementforschools.com
Find out how we can support your school
Simply let us know what you're thinking of working on next and we'll happy to find out how we can serve your school.
Have you downloaded your FREE School Procurement Goals 2019 Guide yet?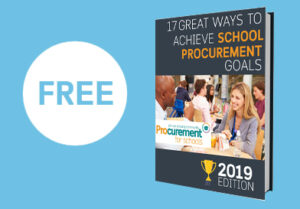 Your guide is just a click away, secure your copy today and take a peek at some of the exciting ways your school can boost more buying goals.